KRISTY COX
Web Site www.kristycox.com
19 year (in 2004) old KRISTY COX grew up in Mount Barker, South Australia and attended Mount Barker High School. She started singing at the young age of 11. Since then she has performed at many festivals and won numerous talent quests Australia-wide. Also, Kristy has two EPs out: "Twisted Heart" (2001) and "My Affections" (2003).
In 2000 Kristy won the Junior Champion of Champions in South Australia and she won the senior division in 2002. She is the only person to win both divisions in her state.
In 2002, Kristy was one of six winners of $20,000 from Nescafe Big Break. The six winners were chosen from over 5000 entrants in Australia and New Zealand. This money is given to the artists to further their musical careers.
Kristy was invited to the 2003 Norfolk Island Country Music Festival to compete in the Trans-Tasman Talent Search. Each year five performers from Australia and a further five from New Zealand are selected to compete for this prestigious trophy.
She received the Rocky Page Memorial Scholarship for the 2004 CMAA Australian College of Country Music. The scholarship is presented by the South Australian Council for Country Music to young performers who demonstrate outstanding achievement in country music. It has previously been won by Jedd Hughes and Jake Nickolai.
The Tamworth Country Music Festival is a regular event on the calendar for Kristy Cox. In 2005 she was selected as one of the 20 finalists in the highly acclaimed Starmaker Quest. From there she competed and made through as a Top 10 Grand Finalist.
She also performs regularly at the Barmera Country Music Festival in South Australia and the Mildura Country Music Festival.
Other career highlights include opening shows for such artists as Slim Dusty, Kasey Chambers, Beccy Cole and John Williamson. Also, in 2003 she had the opportunity to perform in front of 80,000 people on New Year's Eve in Glenelg, SA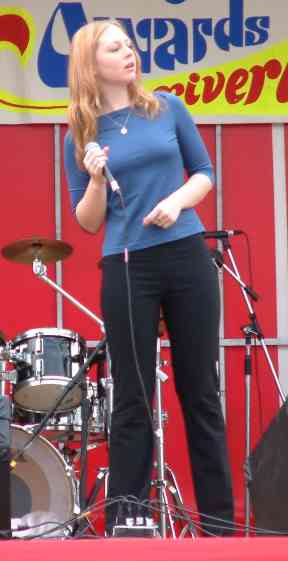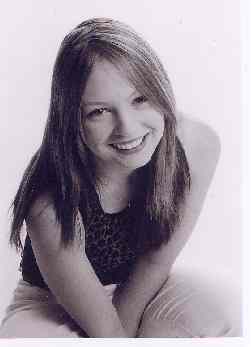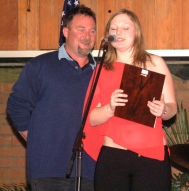 Kirsty at Barmara 2002
Kristy receiving Rocky Page Scholarship Oct 11, 2003
Kristy at Showcase 2003

Kristy and Rebecca Lee Nye at Barmera 2004
(click picture for larger version)
all but one photo by I Fisk
Web Site www.kristycox.com
See also an interview of Kristy on Undercover.com
Email:- info@kristycox.com

Home