Michael Craig
Michael Craig has been travelling throughout Australia singing for the last 6 years prior to travelling Michael had been singing throughout Brisbane and Northern NSW included as some events Michael has performed at include Mid North Coast country Music Showcase as well as the NSW state country music titles which he entered in 2000.
After having a break for several years Michael found himself in Perth where he found a great deal of success in winning the Western Australian Country Music Male Vocalist in 2007 following the success of this win Michael found that doors were opening up for him then throughout 2007 Michael's success continued.
Michael had opportunities such as opening for the "Sunny Cowgirls" when they came to Perth also has done a lot of charity work for likes of Royal Flying Doctors as well as many local charities (in WA).
In February 2008 Michael open the Boyup Brook Country Music Festival (WA biggest country music festival) in this festival Michael also opened for the likes of Amber Lawrence, Adam Brand, The McClymont sisters as well as the Topp Twins from NZ.
Michael has decide to call Adelaide home for now and hopes to bring his style of country music to all the folks in Adelaide Michael has been asked to be involved with some up and coming events so keep an eye out for him.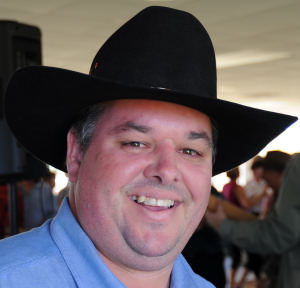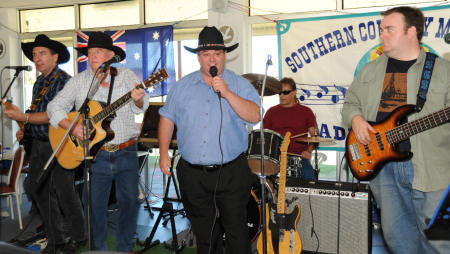 Michael at the Southern Country Music Club March 8, 2009 (with Ian List and Sidekicks)