Late 2007 the band broke up.

In 2009 Dean is living again in the South East in Beachport.
Play a diverse range of country music, from originals to country classics.
Dean Ettridge (vocals, rhythm guitar) has been playing country music for 32 years. He played solo for the first 20 years in pubs and clubs across four states, he then played in Southern Skies for 12 years. He has won various awards for his vocal abilities and songwriting. He is now with Just Passing carrying on with his love of country music.
Mike Holliday (vocals, lead guitar, dobro and mandolin) started playing when he was 12 years old with Kevin Sparer and Country sounds touring band playing bass guitar. He has been involved with numerous local bands over the last twenty years playing lead, bass, drums, dobro, mandolin, and vocalising. He played bass guitar for Tamworth Tiara award winner 2004, Sandra Humphries. He has also been involved in the Barmera Country Music Festival for several years, having won 3 first prizes in the Band section and one first in the duo section with sister-in-law Fiona Holliday.
Michelle Vanderhorst (harmonies, bass guitar) started playing piano with Kindred Soul at the age of 13 with her father Phil Holliday and brothers Andrew and Mike. Taking up bass guitar at the age of 16, she then played with various bands in the South East. Her beautiful harmonies have helped her to receive several awards in both bands and duo sections over the last few years.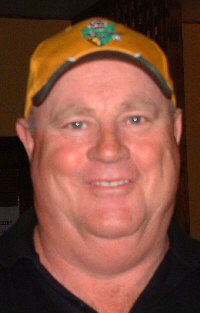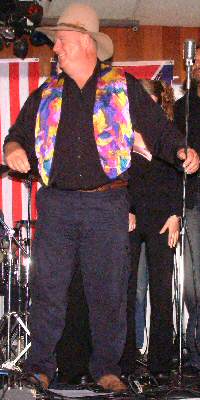 Dean at Hank's Birthday Party Oct 2004 (pictures by I Fisk)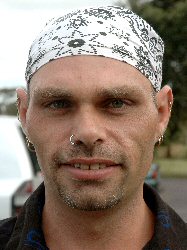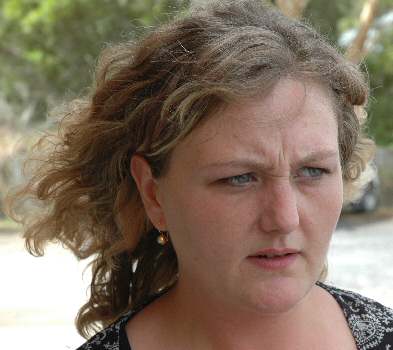 Mike and Michelle - pictures taken at the Blue Lakes City Muster Feb 2005 by I Fisk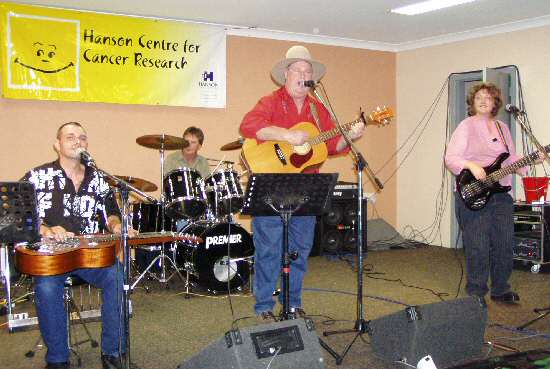 Just Passin' at the Country Music for Cancer Fund raiser June 26 2005 Picture by Trev Wynniat