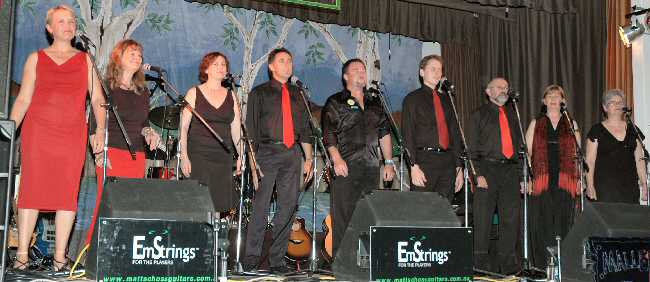 Director: Chris Hodgen
Contact 08 8532 4064
Finely Tuned is a class act.
The group's range of songs varies from jazz, gospel, classic, popular and blues.
Finely Tuned consists of 9 vocalists and piano backing.
Finely Tuned provide outstanding harmonies bringing the audience along with them on a journey of music from the past to present arrangements.
Songs include:
Send in the clowns, Imagine, Operator, Save the bones for Henry Jones, Adiemus, Blackbird, Yesterday, Tuxedo Junction, All about the Blues, Nightingale Sang in Berkley Square, Georgia, Splish Splash, May it Be, Moonlighting, Oh Happy Day, Christmas favourites - Good News, Coventry Carol, We 3 Kings, 25th Day of December
Just to name a few!
Finely Tuned will provide your audience with a performance they won't forget.
Book this wonderful new experience for your next function