In 2001 Ian was inducted into Rocky's Hall of Fame Barmera.
Ian has been a great promoter of Country music in Gawler and South Australian districts since around 1975.
His balladering singing stype in all ranges of country music has become quite legendary in SA.
He originally formed the famous List family singers, who have since gone on to form their own bands and sole careers. (Travis List, Debra and Dallas)
Ian part compered the Country Music for Cancer Research at Kapunda in 2000 and a number of benefit shows at Dave's Place at Wellington..
Has has had many gigs at his "Barn" at One Tree Hill.
He can be contacted on 0418 848 712
Ian has joined with Paul Obryan Snr, Darryl Lee and Kelly Watson as "The Sidekicks"
The List Family Singers in 1987! (Travis, Dallis, Deborah and Ian)

sent by Deborah in 2011

Ian at the 2001 presentation

and at Kapunda 2001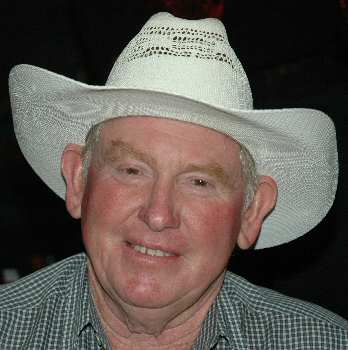 Ian at Adelaide CM Club April 2005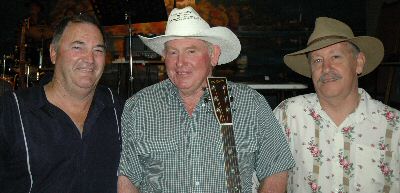 "Ian List and Friends" left Bill Kairns, right Paul Naughton
at ACMC April 2005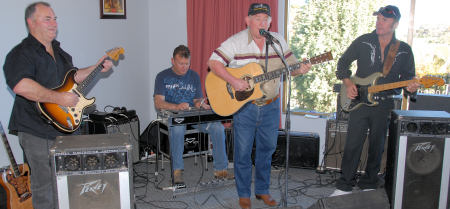 Ian List and the Burra Boys (Bill Kairns, and Paul Obryan junior and senior)
on Aug 26 2007 at the Blacksmith Inn/Hotel One Tree Hill


Daryl Lee, Paul O'Bryan (Snr), Ian List, Paul O'Bryan (Jnr), Lindsay Salter and Kelly Watson
at the Adelaide Country Music Club May 1 2011 (Ian List and his Sidekicks)
all pictures by I Fisk (except where notes otherwise)