Joe and his lovely wife Carmel live in Warrnambool Victoria.
They were at first at Barmera at the Festival in June 2011 and were back in 2012 and 2013
Joe won the Busker's competition in 2011 and performed a number of times at different venues in 2011 - 2013.
More info when supplied.
He can be contacted on 0408 527 688.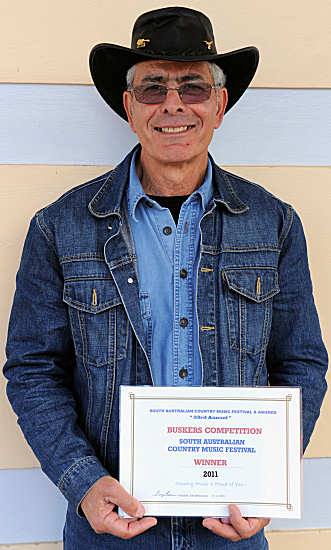 photo by I Fisk more here