The O'Brien family from Burra SA have been at most of the 2005 and 2006 Country Music Festivals. In 2005 it was mainly young Nathaniel O'Brien who entered the talent contests.
In 2006 Nathaniel's parents, Danny and Karen and his sister Tracey Rains also entered the Talent Contests. See the Port Augusta and Port Pirie results to see how they went!
Check Nathaniel's Site for contact information.
More information when supplied!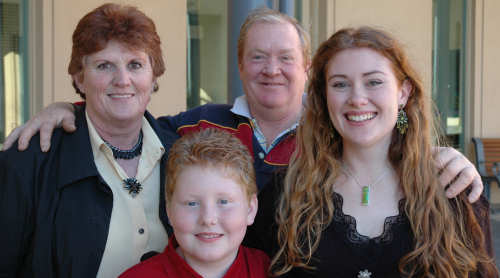 Karen, Nathaniel, Danny and Tracey
at Champs 2005 - picture by I Fisk