Paul is a Pedal Steel and Guitar/rhythm Guitar player.
An upbringing in country-rock music playing in his fathers band with his sister, Paul was destined to follow the music circuit, and he did from a young age.
Paul played the drums at local country functions and rodeos with various bands and later turned his had to the guitar.
Pedal steel guitar has been Paul's latest venture and in 2000 year he has been studying the instrument for his role in the band.
(words from the Kapunda 2000 Country Music for Cancer Research Souvenir program.)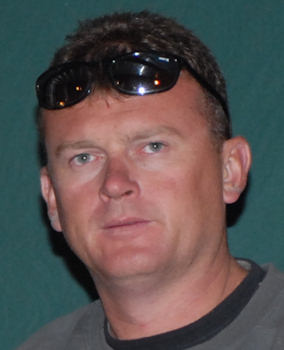 Paul at the 2006 Blanchetown Country Music Campout