19-year-old Juliet Oliver is a singer/songwriter from the wine region of McLaren Vale, South Australia. Inspired by the great women of country such as Patsy Cline, Dolly Parton and Taylor Swift, since her first performance in October 2013, Juliet has developed a unique country/pop sound, and along with it achieved a vast number of awards and recognition for her musical abilities.

After receiving a scholarship and a sponsorship, Juliet has graduated from the CMAA Academy of Country Music Junior Course in January 2015, and has recently graduated from the Senior Course in 2017.

She has won a vast number of awards around South Australia, Tamworth and interstate including 1st place in the 14 -17 years category in Country Music South Australia's Champion of Champions competition in 2014 and has most recently won 2nd place in the 2017 Aristocrat Entertainer of the Year competition.
During the Tamworth Country Music Festival. Juliet can be found performing regularly at a variety of events and venues including Country Music Clubs, Festivals, Markets, Pubs, Wineries and Community Events. She was recently the opening act for Ben Ransom, Amber Joy Poulton and Amber Lawrence, as well as a guest artist in The Bushwackers Crazy Beach Party - a popular Tamworth favourite among festival goers. Juliet was also an artist in the celebrated stage production by Mario Maiolo Promotions, Country Gold at Adelaide's prestigious Her Majesty's Theatre.
Amber Joy Poulton, a prevalent South Australian singer/songwriter passed on her recommendation for Juliet as an up and coming artist, expressing that "It's clear to me it's a dream of yours to be part of this thriving county music industry. It's obvious by the way you have committed yourself to not only your singing technique, … but also your stage presence and rapport with the audience."
Having co-written alongside the likes of Allan Caswell and Matt Scullion, and having been mentored by some of the industry's most significant names including Roger Corbett, Lyn Bowtell, Lachlan Bryan, Carter and Carter, Catherine Britt and Kevin Bennett, Juliet continues to write, record and perform her own songs, as she strives towards establishing a successful career as an original artist, as well as becoming "a force [within] the Australian country music industry" (Amber Joy Poulton).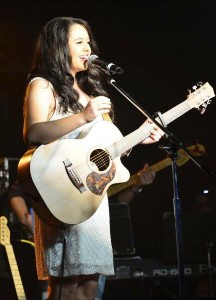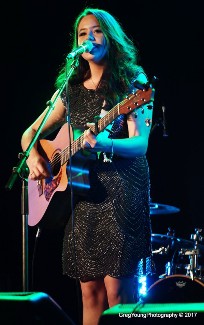 AWARDS + ACHIEVEMENTS
Trans Tasman Entertainer of the Year Finalist, Norfolk Island 2017

Aristocrat Entertainer of The Year, Tamworth 2017 - Senior, 2nd Place

CCMA Talent Quest, Tamworth 2017 - Female Vocal Grand Finalist

Burra Country Music Festival 2015 & 2016 – Guest Artist

Mario Maiolo Promotions 'Country Gold' - 2016, Guest Artist

SA Country Music Festival – Frank Harding Award of Excellence Overall Winner – Barmera 2016

Len and Lorraine Wakefield Memorial Award 2015 (Awarded in March 2016)

Grand Finalist – Aristocrat Entertainer of the Year – Tamworth 2016

SA Country Music Festival & Awards Barmera 2015 – SA Award of Excellence -Runner Up, First Place Senior Gospel, Second Place – Country Rock and Second Place Senior Female Vocal

Swan Reach Country Music Festival 2015 – First Place – Junior Section

Mt Franklin Talent Quest Tamworth 2015 – Grand Finalist

Sponsored by Ammunition Management to attend CMAA Academy of Country
Music Junior Course, Tamworth 2015

SA Champion of Champions 2014 – First Place – 14 – 17 years

Laura Country Music Festival 2014 – First Place – Junior Vocals, First Place – Junior Gospel & First Place – Junior Country Rock

SA Country Music Festival and Awards Barmera 2014 - First Place - 16 Years & under

Swan Reach Country Music Festival 2014 - Second Place - Junior Section

Cindy Shelton Scholarship from CMSA 2014 - CMAA Academy of Country Music junior course, Tamworth 2014

SA Champion of Champions 2013, Second Place - 14 – 17 years

Pt Pirie Country Music Festival 2013 - First Place - 13 – 16 years and Second Place - Country Rock.

Juliet Oliver Music 0404 801 969 julietolivermusic@hotmail.com

A pdf of her 2017 bio is here

Details of her Tamworth 2007 experience are here