Peter Kelly
"The Renegade" " Ireland's No.1 Entertainer"
Having toured extensively throughout Europe and America with top international acts such as the Queen of Country Philomena Begley, The Swingin' Paddies and The Squealin' Pigs, Peter Kelly brings a wealth of experience both vocally and musically to the local entertainment scene.
Using a top quality sound system and the latest in track technology, you will be taken on a trip down memory lane, from the 60's right through to the present day hits. Peter's stage show will create a feel good factor with young and old. He has been resident entertainer in one of Mallorcas best known Bars, The Shamrock Bar in Santa Ponsa, and has played to thousands of tourists from all over the world in the past 5 years. His time in America has been well spent, touring with top Celtic rock band the Squealin' Pigs and in his spare time using top musicians to record professional tracks for his show in some of New Yorks top recording studios. Highly regarded as an Accomplished Guitarist his vast programme and variety of music leaves him unstuck in any situation.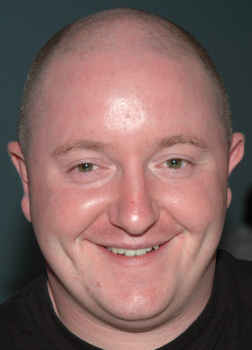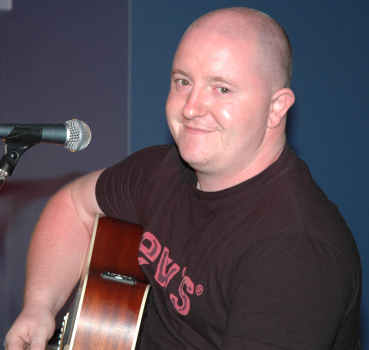 Peter at the Railroad Club Jan 2006
(Pictures by I Fisk)