Marie and Gordon moved from SA to near to Tamworth in NSW.
Below are some words from an email sent mid August 2009.
"I'm doing great and have never had so much publicity.
I've had great articles and pics in the Tamworth Leader, by Anna Rose.
I have a show at the Pub on Friday night and expecting a huge crowd.
My band is called Streamline and a great bunch of talent that they are, I also use Mark Molynoux for Pedal and Dobra.
I'm so glad I made the change.. I'm doing what I love to do and work was not easy to get In South Australia.
My song "Cowboys love Texas has hit the European Charts and sits at no 8.
I'm over the moon.
Marie"
Marie (formerly Robinson) - Vocalist
Marie Maried Gordon Hodson July 1, 2006!
Marie having had 7 children started her career off somewhat a little later in life than she would have wanted. In 1996 she had her first walk-up on stage at the Morphett Vale Country Music Club. She entered the Berri Star Step quest in 1996 and took out 2nd place. In 1997 she entered again and scored 1st place. Marie travelled with Radio Cowboys to Tamworth in 1998 and was their guest singer on their tour. In the same year she was asked to join a band called Breakaway.
She was to enjoy the short time she spent with them until they disbanded and travelled to different states to make their home. Marie took some time off in the next few years as her only son was to pass away from Cystic Fibrosis.
In 2002 Marie brought out her debut cd in honour of her son Jono and it proved so popular that she was asked to support Daniel O'Donnell and Foster and Allen.
Marie took some time off to be with her family after her marriage breakdown and in 2005 was to once again take up her singing career with the wonderful support of her new partner Gordon, friend Pat and loyal fans.
She entered the Barmera country music festival and took out 2nd in female vocal and was to be one of 3 finalists in Champion of Champions.
Marie has now put a fantastic Country Band together called "Deep River" they are the driving force behind her strong country vocals. She is passionate about Country Music and feels the lyrics in the songs she sings as she has in fact lived most of them.
To hear this 1.5 metre tall redhead sing leaves you spellbound as she truly is Country.
Marie and husband Gordon have (early 2007) relocated to Port Augusta. Don't worry, Marie will keep singing (who could stop her!!) however due to logistics the Deep River band has gone into recess. Marie continued to perform with guitarist Andy Dawe as the Deep River Duo for a while..
Marie can be contacted on 0421 699 649 or by Email
The Rest of Deep River Band (in recess from early 2007)
| | |
| --- | --- |
| Andy Dawe - Lead Guitarist | After studying violin as a child under Lyndall Hendrickson, Andy took up guitar in his late teens. He has been lead guitarist for many Adelaide bands, covering a range of styles including rock, pop, blues, jazz, folk and country, supporting the likes of Brian Cadd, Glenn Shorrock, Beccy Cole and the late Ray Charles. For many years Andy worked alongside highly-respected and renowned Riverland vocalist the late Rick Porter in his band Double Vision. More recently Andy was part of award-winning original song-writing duo Whoosh!, and musical director for country singer Katy Veldt of KT & Co. Andy is proud to be a member of Marie Robinson's band Deep River. |
| Jeff Algra - Drummer | Jeff Algra has been playing drums for over 30 years. He was signed to Sony Records on the Columbia label for 5 years with the Australian band Seven Stories, which received a nomination in the 1991 ARIA Awards for 'Best New Artist'. In 1994 Jeff was awarded 'Most Outstanding Drummer' at the South Australian Music Industry Awards. Jeff has recorded with numerous artists including T.Bone Burnett, The Waifs, The Borderers, Jeanette Wormald, Jim Hermel, Andrew Clermont, Trev Warner, amongst many others. |
| Lachlan Hutchison - Bass | Lachlan began learning piano as a child under the instruction of his grandmother Gwyneth Hutchison, a concert pianist and cellist. In his early teens he developed an interest in the electric guitar, which evolved at the age of sixteen to a passion for the electric bass. Lachlan has been involved with several local rock and metal groups since then, including playing bass for White Noise, and also providing keyboards for disco outfit Boogie Knights. Following this he spent several years writing, recording, and playing bass for local original band Mothdust, whose ep W1K/3D debuted at number one in the SAMIA charts. |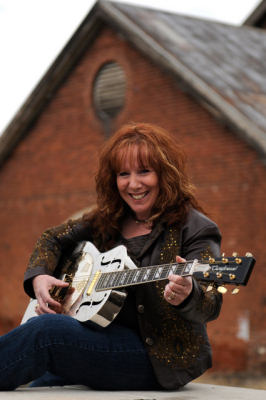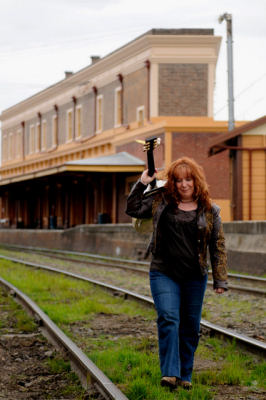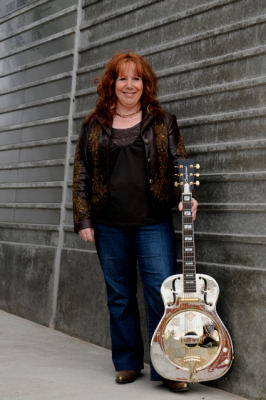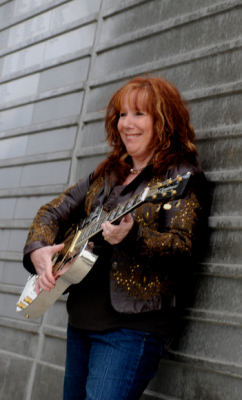 Photos by John Elliot sent Aug 2009