Catherine Sumner is our current (2004) Junior Champion of Champions and one of our very promising juniors. She is a classic example of how young people can achieve if they work hard at it. Catherine is seventeen and has been singing and playing instruments from an early age. Her musical interests are varied but her real success has been in the area of country music. She has undertaken voice training and has passed her grade four piano exam.
Catherine started on the talent quest circuit three years ago and has become a very successful competitor. She has also been a finalist in other competitions such as Café' Felini's 'Search for a Star'. In 2003 she was selected to support fellow Aboriginal singer, Troy Cassar - Daley at the Beachport Festival. This young lady will make us all proud in the years to come.
Junior Champion of Champions 2004, Catherine received a cash prize, and appeared on the SA Showcase and the Buttercup Concerts in Tamworth 2005..
In May 2005 Catherine won the Telstra Road to Tamworth 2006 heat in Murray Bridge.
In July 2005 Catherine supported Casey Donavan and Shakaya at the National NAIDOC Ball at the Adelaide convention Centre.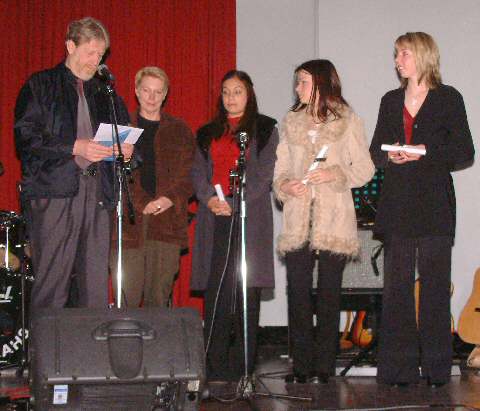 2004 Champion of Champion 16 and Under finalists, Catherine Sumner, Kandy Latham and Emily Reed.