Rustic Relics
Was formed in May 2007 as a husband and wife duo, performing Classic Country, Country Ballads, Gospel and a smidgen of R'n'R.
The Rustic Relics have performed at many Country Music Clubs in South Australia and across the border into Victoria, they have also played at Country Markets and they love Busking as this gives them the best opportunity to meet and greet with people out on the street. The Rustic Relics are also in the early stages of producing their first album.
Val, is a very warm, sincere and accomplished Vocalist, with a finger picking style that blends with her voice perfectly. Some people have suggested that her voice is very unique and at times angelic. Val's main influences have been Daniel O'Donnel, Crystal Gayle, Mary Chapin-Carpenter, Patsy Cline and Dolly Parton, just to name a few.
Budgie (Graeme), is the Bass player who by just watching him play, you can tell he gets into the groove and really enjoys what he is doing. Budgie has been influenced by Val, George Strait, Dwight Yoakham and Creedence.
Available for Festivals, Clubs, Private Parties and Guest Appearances etc.
and for general enquiries please contact:
Val or Budgie on:
08 8562 2137 or budgval@ihug.com.au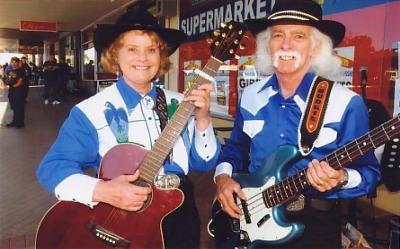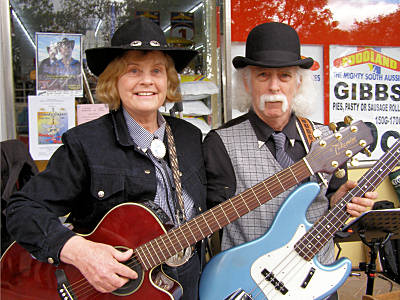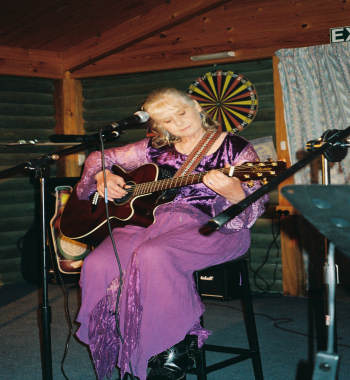 Pictures from a pdf file sent by "Rustic Relics"