Jimmy Johnston of "Jimmy and the Boys"
Jimmy Johnston has been around the country music scene for many years. Years ago he appeared regularly in Adelaide. For a while he teamed with Greg Bunnett.
He is presently in Port Pirie, playing regularly at clubs from there to Port Lincoln.
Jimmy was born in Ireland. He spent a number of years in the British Navy, 12 of which her served on the Royal Yacht Britania. He also served a number of years in the Australian Navy.
More information when provided.
Jimmy can be contacted at (08) 8633-0097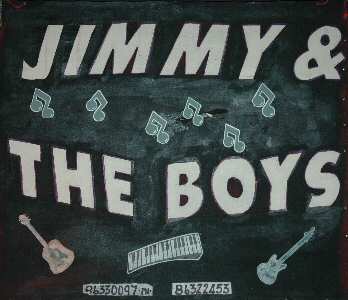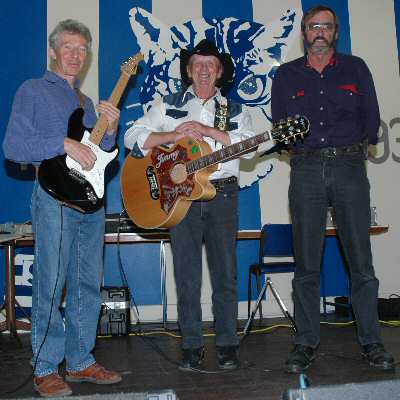 "Jimmy and the Boys" Ian Hall, Jimmy Johnston and Robert Smart
at Solomontown Football Club Port Pirie May 2005
Pictures by I Fisk